Now Accepting New Patients!
Arbour Family Medical Centre is proud to welcome Dr. Urooj Chaudry to our team!
She is now accepting new patients.
Please take the time to complete our New Patient Form and submit to our office for her review.
The doctors and health care team at Arbour Family Medical Centre have been caring for the medical needs of the Guelph community for over two decades.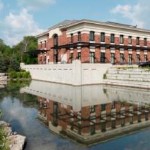 Our heathcare professionals take a progressive and collaborative approach to patient care. We provide services for Guelph patients from all walks of life, of all ages, and across a wide range of medical needs.
Our large interdisciplinary team includes seven family physicians, a team of nurses, a nurse practitioner, a nurse educator, a registered dietitian, and a mental health counsellor.
Having such a large and varied team all under one roof allows us to provide collaborative care for our patients in the moment, for a comprehensive and convenient medical experience.
At Arbour Family Medical Centre, our patients come first. It is our mission to provide the highest quality of care each time you visit out office.
Visit Arbour Family Medical Centre:
281 Stone Road East Guelph, Ontario N1G 5J5 | » Contact Us